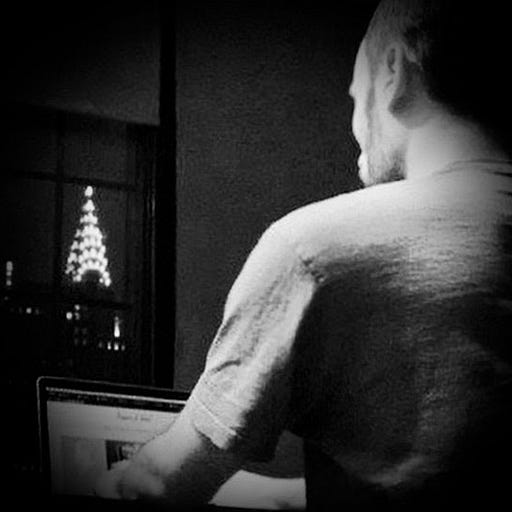 May 14, 2021 • 4M
Issue no. 15: Too Many Governing Bodies In Horse Racing To Blame For Constant Drug Infractions
Benjamin Block is a sports columnist in New York and Block's Corner is your home for interesting, unique and exclusive conversations with athletes and industry leaders.
Three years ago hall of fame thoroughbred trainer Bob Baffert told me, "Horse trainers need to stick to training horses and stay out of politics."
He severed eye contact with me as his answer trailed off. Surveying the room over my left shoulder. Then over my right shoulder. "Why is this reporter not asking me about Justify?" he probably thought to himself.
It was days out from the 2018 Belmont Stakes. Baffert's super horse Justify was on the precipice of capturing the vaunted Triple Crown, and there I was asking him about the business side of things.
"What do you make of horse racing having 38 jurisdictions instead of a singular governing body?" is what I had asked him, and what fueled his dismissive answer.
I was aware of the moment, and perhaps my question didn't fit it. But I was also curious to learn what one of the most successful trainers thought of working within a business model where 38 different states police themselves on racing regulations.
Justify would go on to win in dominating fashion days later, giving Baffert his second racehorse in four years to earn the sport's most elite claim.
What I didn't know at the time — and nobody knew — was that Justify had failed a drug test a month prior to the 2018 Kentucky Derby. The California Horse Racing Board investigated the case for four months, allowing Justify to compete in, and ultimately with all three legs of the Triple Crown. Justify's drug tests after each of those Triple Crown races were all clean. However, the drug infraction that occurred beforehand was ultimately disposed of by the board behind closed doors.
So in retrospect, my question to Baffert was probably more sensitive than I had realized. Especially considering how he was being privately scrutinized by California at that time, but publicly mythologized by Kentucky, Maryland and New York — the three states that host the annual Triple Crown.
Horse racing's lack of uniformity has both aided and punished Baffert in his administering of medical treatment to his horses. Probably more so than any other trainer in the game today.
In his four decades in horse racing, Baffert has had 30 incidents where his horses have failed a drug test. Notably, five have come in the last 13 months.
The latest to carry that fate is Medina Spirit, the temporary winner of the 2021 Kentucky Derby. Temporary because a second positive test for the drug betamethasone, the pain and swelling reducing medication found in Medina Spirit's system post-race at the Derby, would strip the colt of the win.
But because of Kentucky's current jurisdictional model, results from that second test aren't expected for a couple weeks. In the interim, Medina Spirit will continue its pursuit of a now-tarnished Triple Crown.
For the casual horse racing fan who tunes in annually for these three races that span three states from May to June, it's hard not to be disillusioned by a sport constantly dealing with drug-related issues.
Baffert — whose recognized for his distinguished white hair and as a face of horse racing for many — is not excused from claiming that he doesn't know what's happening in his own barns. Nor should he receive sympathy for blaming a cancel culture or people that are supposedly out to get him.
The several states still currently fighting to prevent the Horseracing Integrity and Safety Act passed by congress last year from being implemented on July 1, 2022 is the biggest problem.
Horse racing says they want to change, but the actions of the 38 jurisdictions don't seem to want to turn over control to one authority.
A board appointed by the Federal Trade Commission to be that sole authority on rules and penalties, which is what the law calls for, is horse racing's only hope at building back trust among its owners, trainers, jockeys and fans.
But Baffert is not the problem in horse racing. Not by a long shot.
---
Thanks for reading!
And if there's ever a topic you'd like to get my thoughts on, or a question you have, please don't hesitate to ask or suggest something.
Until next time...
-Benjamin Block