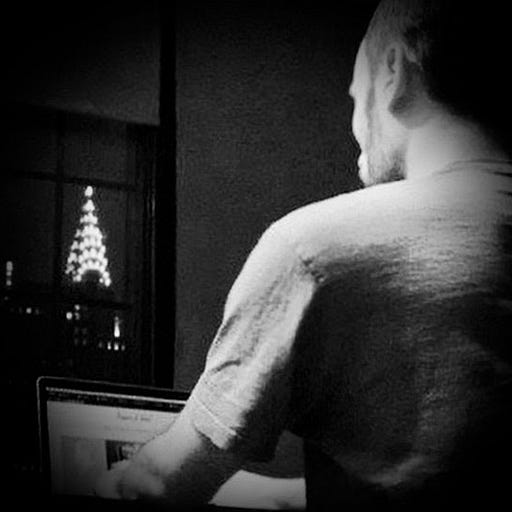 May 7, 2021 • 3M
Issue no. 14: Yankees Take Series Over Astros; Bullpen Buzzed By Altuve In Finale
Benjamin Block is a sports columnist in New York and Block's Corner is your home for interesting, unique and exclusive conversations with athletes and industry leaders.
Don't tell the New York Yankees that time heals all wounds.
Not in recent memory has a mid-week, three-game affair in May meant so much to a Yankees team. Roughly 18 months after the Houston Astros cheated them out of an earnest run at the 2019 World Series, the Yankees this week were finally afforded the opportunity to rehab that memory. 
And they took it. 
The Yankees won the first two of three games in a springtime slugfest with the Astros, a club they hadn't faced since October 19, 2019. 
Living rent free in the minds of Yankees players — many of whom remain from that roster two seasons ago — were memories of Astros players striking big hit after big hit en route to beating the Yankees in six games in that American League Championship Series.
That year Houston was just a little better. A litter faster. A littler sharper. Until we found out that they had help.
Not long after the sting of defeat that the Yankees had been nursing, came a lingering contempt by all of baseball and beyond. In January of 2020, an investigation by Major League Baseball revealed that the Astros had implemented cheating advantages, and had been doing so since 2017.
I remember speaking with Yankees then-second baseman and current shortstop Gleyber Torres in February of 2020 to get his reaction to the scandal.
Baiting him to abandon his conditioned media savvy, Torres only allowed himself to admit "frustration" with the news of the scandal. It felt mild and incongruent to the magnitude of the fallout at the time.
As a sports writer, I've come to know that athletes tend to withhold rather than flat out lie, so I was unsurprised when Torres told me the following:
"The past is passed, and we forget about that."  
Yet, with a tightness in his voice, he shied away when I asked him how well he knew some of the Astros players. 
"I have a couple friends on the Astros, but I don't want to say something wrong."
New York pummeled Houston for 25 straight innings over three days this week, but the Astros came alive over the final two innings on Thursday. A couple of late home runs against a usually stingy Yankees bullpen got them a win in the series finale and kept them from being swept.
Jose Altuve, the biggest symbol of the Astros cheating scandal, delivered the go-ahead three-run blast, giving Houston a lead late that they would not relinquish.
Fans mercifully booed Altuve for all three games, as they will always associate him with Game 6 of the 2019 ALCS. He allegedly wore a buzzing device alerting him of pitches before they were thrown when he hit the game-winning home run off of Aroldis Chapman that sent the Astros to the World Series.
Eerily, it was an Altuve at-bat again on Thursday that did the Yankees in. I'm sure to many, it was shades of Game 6 all over again.
The only difference is that this time Altuve wasn't wearing a buzzing device.
Or at least, baseball and its fans hope not. 
---
Thanks for reading!
And if there's ever a topic you'd like to get my thoughts on, or a question you have, please don't hesitate to ask or suggest something.
Until next time...
-Benjamin Block