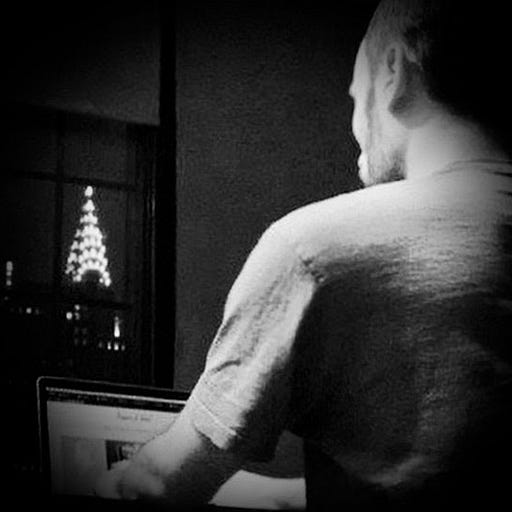 Apr 13, 2021 • 3M
Issue no. 13: Yankees' Gleyber Torres For Rockies' Trevor Story Is NON-Story
Benjamin Block is a sports columnist in New York and Block's Corner is your home for interesting, unique and exclusive conversations with athletes and industry leaders.
Do you prefer the term "sell papers" or "get clicks?"
It doesn't matter.
Regardless of the era you grew up in, a sports writer's objective remains unchanged, and that is to garner eyeballs.
A mint example of this came from The New York Post's Joel Sherman, who served up a masterclass in this over the weekend.
In his Saturday column Sherman manufactured a rationale for trading Gleyber Torres to the Colorado Rockies in exchange for Trevor Story. Preying on the insecurities of a perpetually fragile Yankees fanbase, the piece did exactly what it set out to do — get people talking.
His unsupported editorial received a lot of traction because Torres has looked timid at shortstop this season, even though he's only been officially charged with two errors through the team's first 10 games.
However, this is hardly the first time Torres has heard that his fielding needs work, something he revealed to me at a banquet in February of 2020, where he was being recognized for his off-the-field work.
"I heard too many things like 'be better defensively.'"
Torres had just inherited the starting shortstop duties, as weeks earlier Didi Gregorius had signed with the Philadelphia Phillies in free agency. And he doubled down on his comfort level with moving from second base to shortstop.
"I'm back to my position, I feel more comfortable…I don't feel pressure or anything."
A year has passed since our encounter, and while things move unapologetically swiftly and loudly in New York, I would argue that the sample size on Torres at shortstop is still not large enough to make the organization-shifting decision suggested by Sherman.
According to Baseball Reference, the 24-year-old has played only 148 career games at shortstop, not even a full season's worth of games at the position.
Also counter to Sherman's article, the Yankees seemingly invested more confidence in Torres this past offseason when they committed the next six years to DJ LeMahieu to primarily serve as their second baseman.
Furthermore, Torres is contractually — rather inexpensively — under the Yankees' control through the 2024 season, while Colorado's Story will become an unrestricted free agent after this season.
I think Sherman's article was more of a reaction to the overreaction of Yankees fans, more than anything else.
But hey, the business of media, like sports, never has to make sense in order to make dollars.
---
Thanks for reading!
And if there's ever a topic you'd like to get my thoughts on, or a question you have, please don't hesitate to ask or suggest something.
Until next time...
-Benjamin Block